Updates to Query Building
Rev.Up's Query Builder now makes it easy to parse free text fields. Use "contains" or "not contains" to search for up to 250 text strings!
Consider using this to get better insights and segments from non-standardized text fields that sales or form fills populate.

Other segmentation or query building requests? Comment on the release notes article or file a ticket with our in-product support wizard.
Rev.Up ABX makes it simple to run campaigns against standalone lists of contacts and leads.
If you have trade show leads, a file from Salesforce or other lists of email addresses you can now add to Rev.Up in minutes and take advantage of our lead-to-account matching and data cloud in targeting for ads, email and sales campaigns.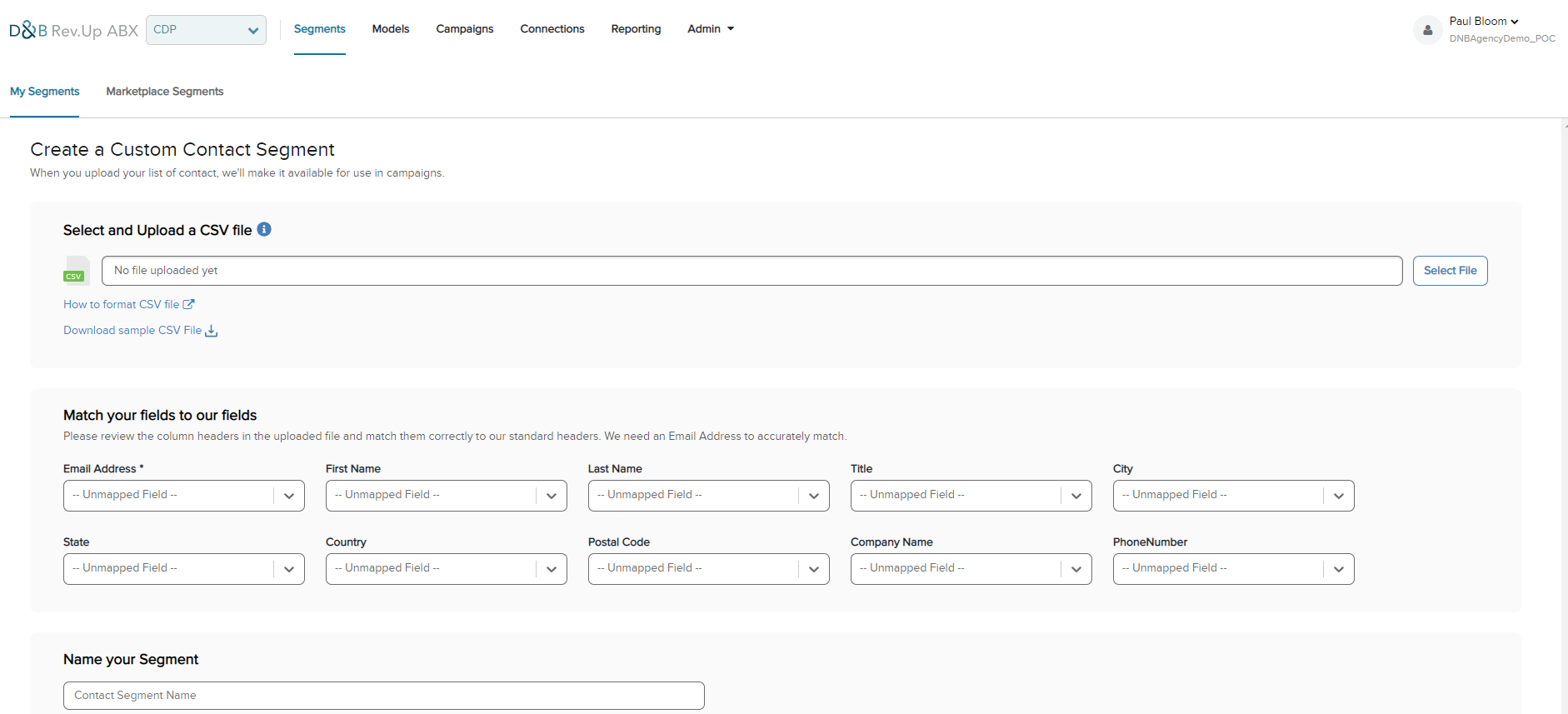 Interested? Let your CSM know and we can opt you into this open beta program.
Our new interface redesign and improvements to segmentation is now generally available. Please check with your CSM or put in a support ticket to have this enabled. The new interface has a number of advantages:
New modal for attribute selection while building segments and rules based models

Re-use segments as attributes in other segments to combine segments, ensure segments are mutually exclusive, or use a single segment as a starting point for many other segments

Improved navigation between core product components and wizards

Centralized administrative functions in the "Admin" dropdown

Improved data processing speeds (up to 30% faster P&A)
Minor Improvements and Bug Fixes
When scheduling a campaign, settings for daily, weekly and monthly schedules will now default to the current day of week and time of day as your browser

Added the modern attribute selection modal to the Rules based model creation wizard and editor.

Adjusted launch history page to default sort launches by most recent to least recent.

Added separate campaign launch queue to handle large jobs with complex matching

Fixed various bugs in launch scheduling from Campaign Groups to ensure more consistent launch behavior.