Automated Data Import (Generally Available)
New Rev.Up customers can now fully self serve their data import configurations. Rev.Up ABX now supports an easy-to-use-interface to configure account, contact and lead data import. This interface allows connections to be configured to your Salesforce, Eloqua or Marketo; it also allows for you to define new sources of data from those connections and your out-of-the-box AWS s3 location.
Self-serve connection setup:
Attribute Creation and Data Validation:
Field Mapping Wizard:

This feature is available for customers without data import currently defined. If you have existing data import configured, ask your customer success manager about a path to migration.
Email & Sales Performance Metrics (Generally Available)
Rev.Up ABX has added a more modern and efficient campaign connection to Eloqua. You can now support writing your CDP segments to an Eloqua Shared List, map CDP data to Eloqua custom objects, launch campaigns as frequently as daily, and use our new drip functionality. Note - the current cloud feeder application for Eloqua campaigns will be sunset on June 30th, 2022.
Eloqua Custom Objects (Generally Available)
Mapping custom objects for your Eloqua campaign launches is now available. Use this to help power more insights in your Eloqua campaigns, personalization based on your D&B data, and improve native Eloqua reporting.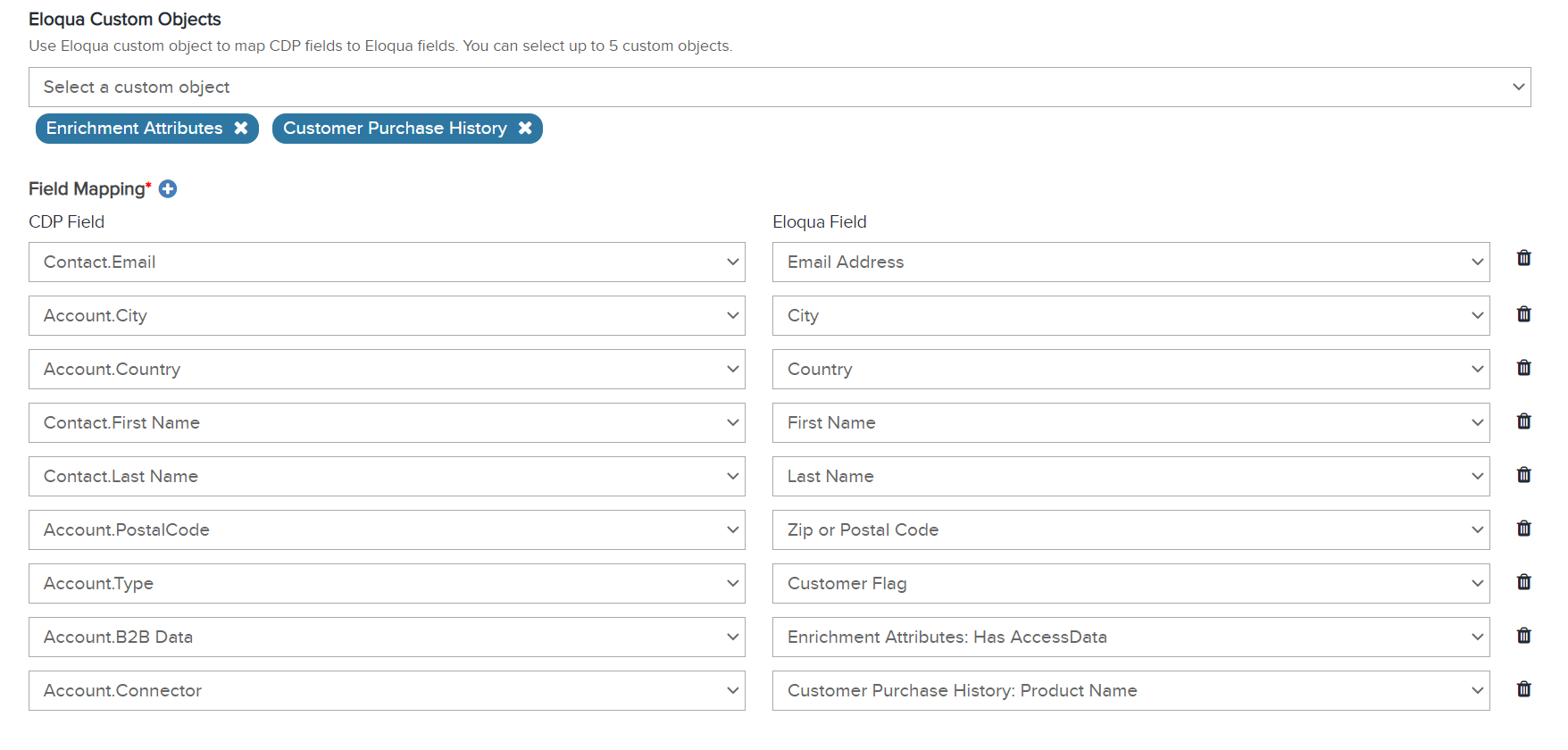 All customers using our recently released Eloqua connector have access to this new feature - please work with your customer success manager if you need help configuring mappings.
Minor Improvements and Bug Fixes
Improved journey stage definitions in Account 360
Resolved bugs in cross-sell modeling that could lead to an error being thrown
Fixed an edge case that could fail campaign launches to Marketo, Outreach and Pardot