Subscription Summary Page
All Rev.Up customers now have access to a subscription summary page with insights into your current RUM usage, this month's web visits compared to your expected web traffic, and the end date of your current agreement. It's now easier than ever to get in touch with your account team with a "Contact Us" option.

This feature is available for all customers - no action is required. Find it in your user profile dropdown (where you'd go to log out)!
DSP Targeting Enhancements (Open Beta)
We are excited to provide two major enhancements to the DSP targeting options. When configuring launches to your DSP, you can now filter by specific job titles in addition to the standard job function and level options. In addition, once you have all your targeting settings configured, you can forecast an estimated size of this audience to understand how many targets you can expect in your DSP.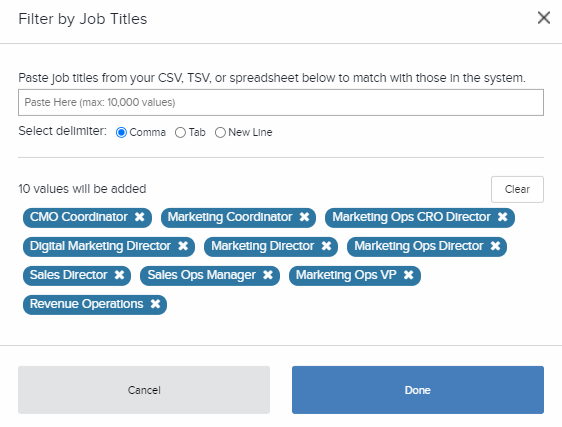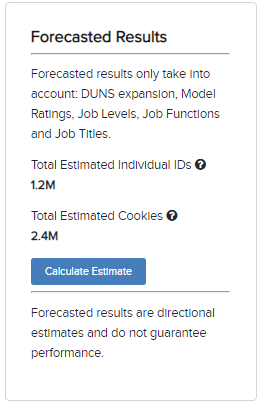 These enhancements are in open beta - if you would like to try it out with your DSP campaigns, please contact your Customer Success Manager.
Channel Performance Reporting (Open Beta)
We've improved the ability for marketers to view how their campaigns launched to different channels like Google Ads, Programmatic Ads, Email marketing are performing. This report also enables the marketers to know if their campaigns are going to expire soon so that they can plan for rescheduling them.


If you want to learn more about performance reporting, or enable your Rev.Up ABX CDP to have this report, please reach out to your Customer Success Manager.
Custom Role Creation (Open Beta)
Rev.Up now supports the ability to create custom user roles in your CDP. This can be very useful if you need to add more users to the CDP, but want to restrict their access to certain features or pages. For example, you may need a user to only review segments, but not edit them - you can now create a role that only allows a user to access the segments page, and only drill into segments (but not change the query!). Another common request has been to give users access to view segments, and create campaigns, but nothing else. See below for that experience:

There are many possible combinations for roles to best support your users, so please reach out to your Customer Success Manager if you'd like to learn more. You can find our full documentation here.
Eloqua Connection Refactor (Open Beta)
Rev.Up ABX has added a more modern and efficient campaign connection to Eloqua. You can now support writing your CDP segments to an Eloqua Shared List, map CDP data to Eloqua custom objects, launch campaigns as frequently as daily, and use our new drip functionality.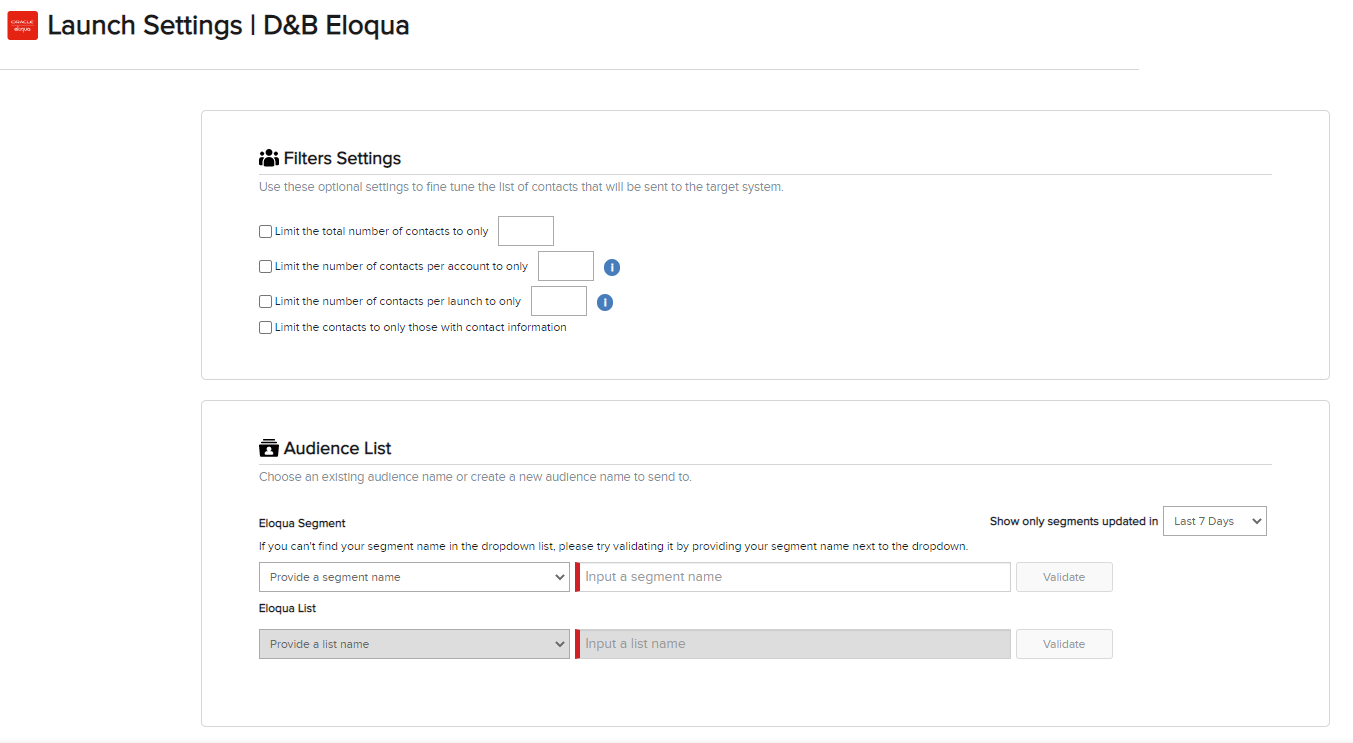 To opt into this beta, please reach out to your Customer Success Manager. You can find more documentation on the connection here.